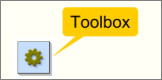 If you're trying to publish anything more than a simple homepage on the web, neatComponents is probably going to be of use to you.
There are obviously lots of web design packages and tools around, so it's worth clearing up straight away where neatComponents fits in to the market.
Many design tools help you make a website. You design it, you upload it, and there it is. That was great, say five years ago, but these days clients tend to want more. Tired static sites are a turn off for their customers, yet if they need regular updates to be made by web designers; it's just not going to happen. It's boring, relatively unskilled work for the designers, and it's expensive and tedious for the clients to have to pass everything via them.
So the system was developed with the whole lifecycle of the website in mind, not just the initial site setup. And when you look at it like that you see the site as a fluid system that evolves over time. Sections move around, pages get renamed, color-schemes revised. In fact, the entire site could end up completely unrecognisable, as it keeps up with changes of focus in the client's business.
So neatComponents is a management system that handles not only the construction of the site, and the display of pages to site visitors, but also all the behind-the-scenes complexity of those changes.
---
Read this section in conjunction with Developing Sites to complete your overview.