Template sites are fully functional websites that are signed-off for cloning and reuse. This can be used in a number of different scenarios: Read more here ...
neatComponents makes the creation and management of Template sites very easy.
Any site in the Tree can be used to create a Template (see right)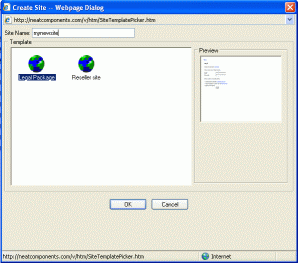 Template sites are then available from the Site Creator.
neatComponents provides controls for the downward usage permissions, so you can manage who has access to the Template sites.